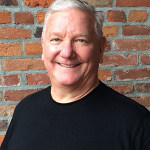 Greg Hansen
Carrie is a consummate marketing professional. Actually, she's a digital marketing diva. I've also called her: "The best damn digital inbound marketeer!" While I could share chapter and verse of many experiences and projects with her during the last almost 11 years, one clearly and directly stands out from my professional experience. I retained her on February 7, 2016 to redesign GQG's website, which also entailed repositioning, rebranding, creating a new logo, and many other parts of the approved scope of work. My basic instruction was the new website needed to be like an "Apple product", e.g., clean, simple, and elegant. She worked her magic in an unbelievably short timeline and produced a product that dramatically exceeded my greatest expectations –
GQG Consulting
. Bottom-line: Carrie not only "delivered the promise" with quality, schedule, and price, but she greatly exceeded them. The unsolicited and solicited feedback from clients, prospects, partners, friends, and family members has been overwhelmingly positive. Beyond Carrie's incredibly talented and gifted brain, she has an unbelievable heart and magnificent soul. She really cares about each and every client, plus meeting or exceeding their objectives. Carrie is a special partner and wonderful friend, who I highly recommend without any reservation. It's an honor to collaborate and serve with her.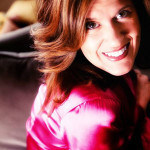 Darcy Baker
Director of Marketing
Brilliant, creative, energetic, tenacious, resourceful, resilient, extremely professional and organized are just a few words that come to mind when referring to Carrie Hebert. I've had the pleasure of working with Carrie on a variety of projects over the past ten years. I've always been both impressed and amazed at how she takes and idea breathes life into it then turning it into a successful project. It doesn't matter what the project at hand is, Carrie Hebert's involvement is a sure guarantee that the end result will exceed all expectations. I consider myself lucky anytime we have a chance to work side-by-side and she's always the first person I think of when I need to assemble a team of professionals to head up a project!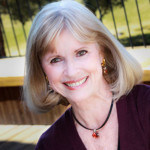 Karla Proud
In 2006, I reinvented the direction of my business….I went from owning six fine jewelry stores to focusing my new direction on the romancing of Natural Oregon Gemstones. This called for a new online presence. That is when I first met Carrie Hebert and contracted with her to update and create a new image, direction and promotional message for me. Carrie created a new and beautiful website which truly accurately portrayed the look and message I was hoping for. Her creation of an updated tagline was the perfect final detail. The website received rave reviews from all who saw it. In 2015, it was time for an update to
my new website
. Carrie created a colorful and beautiful site for me that brought my work and ideas up to date. I would highly recommend Carrie Hebert for any projects involving * Marketing * Writing * Website Creation * Customer/ Client Interactions. Thank you, Carrie, for being a part of my success!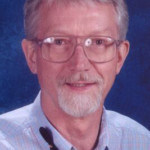 Jim Stoffels
Our small, nonprofit organization wanted our website redesigned. Our existing website was built on an old platform with very limited capabilities. Carrie Hebert was recommended to us, presented a winning proposal, and was hired for the job. As our volunteer webmaster, I was tasked to work with her.
Carrie was a pleasure to work with. And in only a few weeks, the job was done. Not only did Carrie do a fantastic job of the website redesign, she also tutored me in using the WordPress platform so I can maintain the site.
Our new website
has a fresh, modern look with features previously unavailable. One of our officers stated, "It's light years ahead of the old one."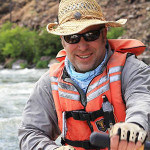 Drew Child
Carrie was a pleasure to work with. A talented professional, with the hard drive of a top salesperson, the brain of a seasoned marketer, and a heart for treating the customer as king. Carrie has the rare ability to turn her customers' dreams into an executable strategy that delivers measurable business results. She was available to hold their hands at every step, be firm when required, and communicate all the details with the development team to get the job competed within scope.