Project Description
B Reactor was the world's first industrial-scale nuclear reactor, built during World War II as part of the Manhattan Project. One of three plutonium production reactors built in total secrecy at Hanford during World War II, B Reactor produced plutonium for the Trinity test at Alamagordo, New Mexico, on July 16, 1945, and for the atomic bomb exploded on Nagasaki on August 9, 1945.
B Reactor Museum Association is an all-volunteer organization originally formed to preserve the historic B Reactor as a public museum. The webmaster of the association built the organization's original website using Microsoft FrontPage. Five12 Digital was hired to rebuild the website using mobile-responsive design, optimized SEO, plugin integration and WordPress content management system.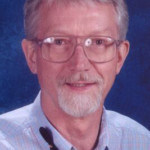 Our small, nonprofit organization wanted our website redesigned. Our existing website was built on an old platform with very limited capabilities. Carrie Hebert was recommended to us, presented a winning proposal, and was hired for the job. As our volunteer webmaster, I was tasked to work with her.
Carrie was a pleasure to work with. And in only a few weeks, the job was done. Not only did Carrie do a fantastic job of the website redesign, she also tutored me in using the WordPress platform so I can maintain the site.
Our new website
has a fresh, modern look with features previously unavailable. One of our officers stated, "It's light years ahead of the old one."
Jim Stoffels