Project Description
Greg Hansen owns GQG Consulting, a high level business consulting firm. Hansen has been a consultant for over 40 years having served a wide-ranging client roster.
His current website consisted of a series of four static images.
Hansen had an old Blogspot account with the most recent post from 2013.
Five12 Digital was provided a slide stack GQG produced several years ago outlining Hansen's core competencies.
Using these content sources, Five12 Digital created a new logo and website that rebranded GQG Consulting and reflects Hansen's exceptional offerings.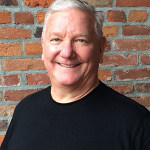 Carrie is a consummate marketing professional. Actually, she's a digital marketing diva. I've also called her: "The best damn digital inbound marketeer!" While I could share chapter and verse of many experiences and projects with her during the last almost 11 years, one clearly and directly stands out from my professional experience. I retained her on February 7, 2016 to redesign GQG's website, which also entailed repositioning, rebranding, creating a new logo, and many other parts of the approved scope of work. My basic instruction was the new website needed to be like an "Apple product", e.g., clean, simple, and elegant. She worked her magic in an unbelievably short timeline and produced a product that dramatically exceeded my greatest expectations –
GQG Consulting
. Bottom-line: Carrie not only "delivered the promise" with quality, schedule, and price, but she greatly exceeded them. The unsolicited and solicited feedback from clients, prospects, partners, friends, and family members has been overwhelmingly positive. Beyond Carrie's incredibly talented and gifted brain, she has an unbelievable heart and magnificent soul. She really cares about each and every client, plus meeting or exceeding their objectives. Carrie is a special partner and wonderful friend, who I highly recommend without any reservation. It's an honor to collaborate and serve with her.
Greg Hansen